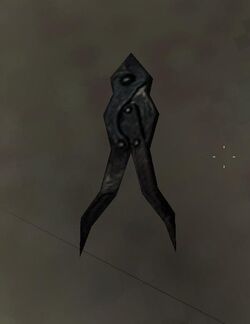 The Wire cutters are a piece of equipment available in Hidden & Dangerous 2.
Description
Edit
The wire cutters are made of strong cast metal and has sharpened clipper head that can be used to cut through electrical wires, fence wires, cables and hoses. The wire cutters is one of the many essential pieces of equipment for military use.
For a player to use the wire cutters, interact with the item or object to be cut, and select to use the wire cutters from the interaction menu. It will take a few moments to use the wire cutters. Note that the wire cutters can only be used by a player when it is placed in the character's pouches.
Appearances
Edit
Ad blocker interference detected!
Wikia is a free-to-use site that makes money from advertising. We have a modified experience for viewers using ad blockers

Wikia is not accessible if you've made further modifications. Remove the custom ad blocker rule(s) and the page will load as expected.